"Looking for a website Solution?
Well here is the place!"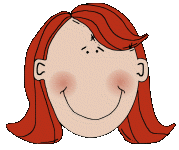 "Pre-Fab" Websites!


If you answer "YES" to any of these questions you are in the right place:
You want a website but you do not know where to go to get one?
Have you been asked for your website address, and you do not have one?
Have you been encouraged to get a website, but do not know how?
Have you been turned off by all the hassle it is to get a website?
Do you have a website address but no website?
Do you have a website but hate the address?
We have the answer!
Go directly to our getiws.net website and order a website Today!!
Need more information first!!
What are "Pre-Fab" Websites?


Our "Pre-Fab" Websites reduce the hassle and cut costs.
We can take the hassle out of getting your business or organizational website up and running. We can reduce your frustration, lower the hassle, and reduce the amount of time you have to put into it and all for a very low price. Packages start as low as $99 per Year.
Yes that was $99 per year!!
All the information that is needed from you is a name for your website, this will become your domain name, and the text you want placed in it. It's that simple.
You do not have to learn how to build a website, we do it. You do not have to learn how to get a domain name, we do it all for you. Any problems we fix them, not you. How much easier could it get? You get a custom web design look at bargain basement pricing.
Go through our easy set-up process at our website that we set-up just for this purpose.
Need A Better Name?
Do you have a Website already but it has a complex address. Check out our Redirect Solution. We get you set up with a new easy to use domain name and then redirect your users to your current website.
That price is for the whole year. Plus, the way we set up our redirects to work you get stats of the traffic you are redirecting to your page.
Need A Custom Website?
"We do Custom Websites too!"
Maybe all you really need is to just add a few additional items added to one of our packages.
Items like:
Buy Now or Donate buttons
Help writing your website content.
More Pages
PDF Files linked
Additional E-mail Addresses with webmail and autoresponders.
Your own pictures
Flash or Video
Shopping Cart
Or, maybe you need a full Custom Website built from the bottom up. That was how we got started in this business. It was by building a custom website for our political organization, Citizens For A Better America (R) CFABA.ORG. That website now has more then 6 active domains that it uses with hundreds of pages just on the main website alone. It gets almost 1/2 a million hits each year.
It is written to be handicapped accessible and it has been tested by a blind web surfer. Didn't think blind folks used the Internet. They do and we build websites to work with text readers as well as all the various browsers out there.
We have years of experience building website, see our About Us page for more details.
Or, you may only need a re-write of your current website. We can do that too.
Have More Questions?
"We Have Answers!"
If you have more questions then check-out our Frequently Asked Questions Section (FAQ's)
Or, call us for a no obligation consultation as to how we can help you get your website on the Internet at 1-661-456-8548
"What are you waiting for?"

Give us a call or visit our getiws.net website Today!